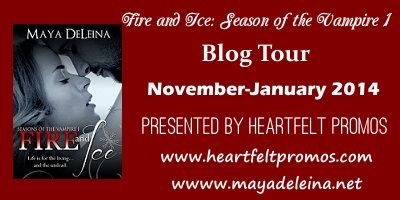 Blurb:
Noel Tierney thought she'd have enough time before the predicted storm to make it to her holiday retreat, but the snow hit sooner than expected. Caught unprepared on a treacherous pass, poor visibility and icy conditions lead to a crash. She lay immobile in her vehicle, stranded in a ditch in the most remote leg of her journey.
A faceless hero comes to her rescue and Noel has no choice but to wait out the blizzard in her rescuer's unique cabin nestled in the woods. Everything about Grayson
James peaks her curiosity—his valor, air of mystery and most of all, undeniable attractiveness.
For three days and nights, passions are unleashed and unexpected emotions are brought to life. When the storm breaks, Grayson vanishes into thin air, but not before revealing startling news that leaves her questioning her sanity.
Fast forward years later and Noel is in the southernmost part of the United States. She'd come seeking solace after her husband's tragic death, but what finds her in Key West is more than she ever anticipated.
In the sultry summer, her unbridled winter's ecstasy resurrects.
And so does the Vampire.
"In the depth of winter I finally learned that there was in me an invincible summer."
-Albert Camus
Excerpt:
"You don't know me, Noel. I may look like something you're used to, but on the inside, I-I am not a man—"
She lifted her head and sensually kissed his chin, breaking him in mid-sentence. "I know you can't offer me anything past this. I get it. But you are a man and I want you." She tilted her crotch upwards and spread her legs wider, giving him more access to her pussy that was wet and ready. She circled her hips slowly, rubbing her moist and swollen lips against his long, hard shaft.
"You don't understand," he whispered with an ache of torment in his voice. He buried his face into her neck. "You just don't get it." He sucked on her flesh right where her neck met her shoulder.
"Oh!" Her eyes rolled back in her head. She shut her eyes tight, concentrating on the sensation he stirred in her body.
Most women say it's their nipples, but for her, the most sensitive part on her body lie at the crook of her neck. A treasure-trove full of pleasure nerves, her neck proved her undoing. If a man kissed her at the right spot, with the correct amount of pressure, she could be sent over the edge. And with his performance, Grayson delivered her right to the gates of heaven.
"I can come with you just worshiping my neck," she whispered seductively in his ear.
He continued devouring her flesh. He caught her muscle in his teeth and bit down.
"Jesus!" she yelped in surprise.
A burst of iciness shot through her muscles. The burn traveled all through her shoulders, down to her fingers. Another trail went into action, extending up past her neck and wrapping around her skull like a glove.
The cold turned to heat, soothing her down to her bones. All the tension she held in her neck and shoulders since the accident faded.
And then that unmistakable feeling rolled in.
She hadn't a clue what he was doing or why he obsessed with kissing her neck.
She simply said a silent thank you for whatever magic spell he performed on her.
He remained planted at her neck while his hand positioned his cock at her opening. She continued riding the waves of pleasure when he entered her. He released her neck and focused his eyes on her body. Hunger burned in his stare.
He huffed and wrapped his hands around her waist. He kneeled back and tilted her pelvis up as he thrust into her.
She gasped at the angle of his entry.
He speared her with his luscious cock over and over again, slow in his rhythm, but steady and deep in his penetration. He fit snuggly inside of her, stretching her just to a point that transformed the woman inside of her to an animal. "Yes, do everything to me. I'm all yours."
Buy Links:
Amazon - http://ow.ly/ChF7d
Barnes and Noble- http://ow.ly/ChG0r
iTunes- http://ow.ly/ChFdh
Smashwords- http://ow.ly/ChFo6
About Maya DeLeina: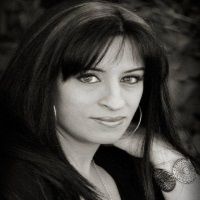 M
aya DeLeina is a multi-published Erotic Vampire Romance Author with

Siren

,

Evernight

and Ellora's Cave Publishing. Her current series includes

Ambrose Heights Vampires

,

My Naughty Vampire and Vampire Architects

.
Not only does Maya have theatrical book trailers that bring her vampires to life, all of her vampires were featured in Singer/Songwriter Jill Cohn's music video "Blessing Moon".
Visit Maya DeLeina Online:
Website- http://www.mayadeleina.net/
YouTube Channel- https://www.youtube.com/user/mayadeleina
Twitter- https://twitter.com/vampauthormaya
Facebook- https://www.facebook.com/maya.deleina
Fan Page Facebook-https://www.facebook.com/EroticVampireAuthor
Goodreads- https://www.goodreads.com/author/dashboard
a Rafflecopter giveaway